AAFCO Breakfast

AAFCO approved only when combined with an ilume dinner.
Our meals are designed to go together. When combined, our breakfast and dinner meals exceed nutritional requirements for adult dogs, as established by AAFCO.
Storage ( Breakfast Bites Meal )

Our fresh-made bites come ready to serve.
- Bags can be stored unopened in a cool, dry pantry below 25 C for up to 6 weeks
- Pop them straight in your fridge once open
- Keep refrigerated for up to 2 weeks
- Ready to serve every morning
- Top with a teaspoon of lactose-free yoghurt to complete the dish. Yoghurt should be stored in the fridge, below 4 degrees. Give it a stir before serving and use within 4 days.
Feeding guide

Most dog food says "average serving suggestion". We say every dog's needs are unique.

So when you order our meals, your dog gets their own serving guide.

Curious? We're happy to help on live chat or email at help@weareilume.com
Personalised Transition

Every dog is different, which is why every ilume™ transition is different.

We introduce our meals gradually, at your dog's pace.

It's not a race and there's no "right speed". Some dogs fly through in 4 days, some take 14+ days. We listen and take your dog's lead on when to add more ilume.

Curious? We're happy to help on live chat or email at help@weareilume.com
Total Happiness Guarantee

We want you and your dog to be totally happy on ilume. That's why we let you try it without a worry for 28-days. If we can't make you both totally happy, we'll try our hardest to fix it. Refund your order. Resend it. Cook again. Whatever it takes, we'll do.

If you do decide to cancel, we'll give you a full refund, no questions asked. We'll organise to get your tech back from you too.

Questions? We're happy to help on live chat or email at help@weareilume.com
Freshly Made in a flash for your dog.
Total Happiness Guaranteed
Nutrient-rich for better absorption
Only the best Ingredients
Fresh, whole ingredients like beef rump, seasonal veggies and succulent chicken breast.
Looks, smells and tastes like something you'd eat
No sloppy textures, bad smell or yucky lumpy bits. Ilume food looks and smells like something you'd serve yourself.
Cooked to keep the good stuff in
We love to present our dogs with beautifully prepared meals, but it's what's insides that really counts. All of our fresh ingredients are mindfully chosen and lightly cooked to lock in nutrients.
Nothing artificial
Food that's fit for your plate, made from minimally processed, high quality, clean ingredients. Simple is best.
Aligned with the latest science
We use anti-inflammatory and gut-healthy ingredients to align with the latest scientific research. Our scientifically formulated breakfasts and dinners address your dog's unique health needs.
Our end goal is to give you more time with your dog, just like these happy Aussie dogs. 
How ilume™ compares
Our fresh, human-quality meals are developed by the animal scientists and made by a real chef, which is something none of our competitors can say.
| | ilume | Competitors |
| --- | --- | --- |
| Human-quality proteins | | |
| Fresh, whole ingredients | | |
| Made by a real chef | | |
| Proper breakfasts & dinners | | |
| Multiple textures per meal | | |
| No Brand Product Recalls | | |
| Personalised servings | | |
| $1m+ invested in research | | |
Customer Reviews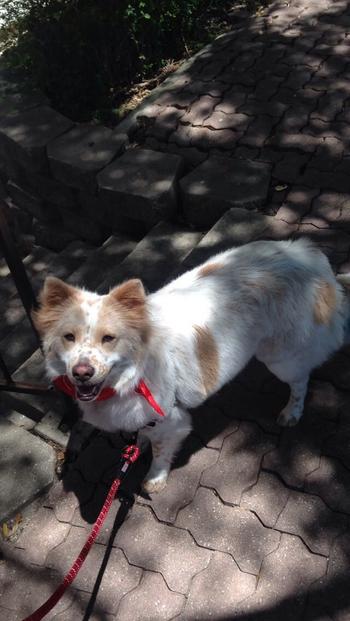 07/13/2022
I recommend this product
She loves it
Bear loves her food! Her skin and coat are so healthy. I'm so glad we made the switch to fresh food. It's convenient and reasonably priced. She'll never be on anything but ilume for the rest of her life.
Bailey

United States
07/18/2022
I recommend this product
Great results
I was determined to find a natural, healthy food for my dog with out grains or meal. I found this food while scrolling through Instagram. Just opening the bag my dog was immediately interested. You can see and smell the difference. It actually smells good. My dog is at a healthy weight and has a beautiful skin and coat.
Cam

United States
07/15/2022
Happy so far
Glad we found ilume. Tres' skin and coat have never been healthier. I wish there were more protein options but hopefully they're working on it.
Judith

United States
07/15/2022
I recommend this product
Not a hit
My dog usually loves any of the recipes but I thought my Tig would enjoy the addition of the yoghurt. He did not, I gave it to a friend and their dog loved it so they're looking into it for their dog now.
Paige

United States
07/06/2022
I recommend this product
Amazing product
Luna absolutely loves her new food. Not only is she excited at mealtime but its healthier than just regular kibble. So happy with this purchase!
Brenda

United States
What's in ilume?

Human-quality meat, fresh seasonal vegetables and healthy collagen and fibre. Nothing artificial, and nothing you couldn't eat yourself.
All ingredients are locally sourced and purposefully chosen to give your pup the healthiest life possible.
Are ilume meals complete and balanced?

Yes, ilume meals are complete and balanced & AAFCO approved only when breakfast and dinner are combined.
What's the nutritional breakdown of your meals?

Every meal is different, so we provide separate nutritional breakdowns for each one.
Please refer to the product page for further information.
What proteins do you have and can I mix them up?

For breakfast, your dog has a choice of beef or chicken.
For dinner, we have different varieties of beef, chicken or turkey.
And yes, you can absolutely mix them up. you can place an explanation or answer to the question.
Is ilume food cooked or raw?

ilume food is always cooked slow-and-low in our Melbourne kitchen. We use cooking techniques that preserve the natural nutrients present in the high quality ingredients we have sourced.
Are ilume meals grain-free?

We do selectively use grains such as rice - and we also use a small amount of oats in one variety of our breakfast bites as they can be very healthy for your dog. If your dog has a gluten intolerance please contact us as we are happy to personalise a gluten free breakfast meal option for your dog. We appreciate that some overseas brands of dog food contain very high levels of grain as a cheaper source of protein and these meals contain very low levels of meat protein which dogs need to stay healthy. All ilume recipes are high in meat protein.
Is ilume suitable for my senior dog?

ilume meals are full of quality sources of meat protein and anti-inflammatory ingredients such as collagen which are beneficial to dogs of all ages. If your dog has a significant medical condition it is always recommended to reach out or ask your vet prior to changing food.
Can puppies have ilume?

At the moment no, but stay tuned as we're releasing a puppy range very soon!
My dog has a health issue, is ilume suitable?

No one knows your dog better than you, so we recommend speaking to your vet before embarking on any dietary changes.
How do ilume meals arrive?

Your ilume order will arrive chilled.
The medallions, meatloaf and broth can be stored in your freezer, but we suggest keeping enough in the fridge for dinner.
The breakfast bites, meatballs and slaw are air-dried and can be stored in your pantry until opened.
Can I feed the bites as treats?

Yes you can, although we suggest that you consider the nutrient value of the treats and adjust your dogs main meals accordingly.
Why doesn't ilume contain Meat Meal?

No ilume recipe contains meat meal or any type of offal.
Meat meal is an ingredient the abattoirs invented, which contains all the parts of an animal and cannot safely be sold to humans. Kneecaps, eyeballs, floor sweepings from varied sources are mixed together, minced and then cooked at an extreme temperature to sterilise. This process also compromises any nutrient benefit.
It has been used as the main animal-protein source by most pet food manufacturers since the 1970's but has inferior nutritional quality, digestibility, and bioavailability.
ilume believes in using the power of nutrition and the role that high quality animal proteins have in that and therefore we only use human-quality, fresh meat in all our food products.
Why doesn't ilume contain Organs or Offal?

We don't include offal or organs in any of our recipes, instead we use high quality cuts of meat protein, which provide dogs with a wide range of essential nutrients they need to thrive.
Our combined breakfast and dinner meals are complete, balanced & AAFCO approved.
Place your question or heading here

Here you can place an explanation or answer to the question.
Why do I need weighing scales?

Scales will help you 'portion' each of your dog's meals during transition. This isn't about being precise or perfect. It's about making sure they get just what they need, no more, no less.
Why do you serve breakfast and dinner?

Breakfast is a nutritional powerhouse that's designed to get your dog going, whereas Dinner is gentle, nutritious and filling for your dog's most relaxed night.
Will I notice changes in my dog?

You may notice lots of changes, such as their energy levels, the softness or glossiness of their coat or even a greater passion for their food. After 2 weeks your dogs should be passing well shaped & formed faecal stools.
If your dog is overweight, you'll likely see a drop in weight and a healthier body size.
Do I need to introduce ilume gradually?

Yes, one in five dogs will experience soft or sloppy faecal stools with a new diet so we recommend a gradual introduction to ilume meals so that your dog's microbiome has time to adjust over a period of 7-14 days. We will send you a transition guide with your first order.
Why do I need a transition card?

In your ilume order, you will receive a transition card to help you gradually introduce ilume meals into your dogs diet.
Can I fast-track my dog's transition?

Some dogs race through transition within a few days, while others take a little longer, up to 2 weeks.
Each dog's unique microbiome needs time to adjust to their new food, so you can go as fast or slow as your dog needs.
My dog is vomiting and not eating. What should I do?

Some dogs are very sensitive to dietary change and may experience vomiting and food aversion while their digestive system and the bacteria in their microbiome adjust. Sometimes the textural change to a new type of food can cause a dog to vomit. If it is related to the diet change then this should pass within a day or so.
However, if it persists you may like to move your dog back to an earlier stage of transition or consult with a vet, as it may not be food related.
Can I serve dinner in the morning and breakfast at night?

Yes, you can - although breakfast contains more calories to provide your dog energy when it is most active during the day, whilst dinner is lighter to give your dog a restful night's sleep.
My dog seems hungry, should I feed more than you suggest?

If your dog is having the optimal amount of calories per day, they should be feeling satisfied.
However, if they are showing signs of hunger, please reach out and we'll assist you in adjusting their meals.
When will my order arrive?

If you live in metro areas within Melbourne, Sydney, Brisbane, Canberra or Adelaide, we aim to deliver your order within 8 business days of purchase.
All other regional areas of VIC, NSW, QLD, ACT, SA and TAS (Devonport, Launceston and Hobart Metro only), we aim to deliver your order within 13 business days of purchase.
What is transition?

Transistion allows you to slowly introduce ilume meals into our dogs diet, so their digestive system and bacteria in their unique microbiome adjust.
We start with 25% ilume food, and increase at your dogs pace until they graduate to 100% ilume.
Where should I store ilume?

Because ilume only uses human-quality ingredients, you can keep the unopened bags in your pantry and the rest of the items in the fridge or freezer.
Each product will have slightly different requirements. Refer to the product page for more information.
Do I need to add anything to ilume?

ilume meals are ready to eat and easy to serve.
Nothing needs to be added, no water, no added protein, nothing.
Where does ilume deliver to?

We deliver within 7 days Australia wide except WA and NT. You can check if we deliver to your area at the checkout, or reach out to our Customer Care team who can assist.
Are the meals individually packed or do I need to prepare them?

ilume meals aren't individually packaged, but they're super easy to put together.
Each component comes in a separate pack, that you compile for your dog at meal time.
How do I reorder?

Head to ilumefreshmeals.com.au to place your first and any subsequent orders. If you would like to make an order to re-occur you can do this also at the checkout section.
How do I order for multiple dogs?

As ilume meals are made specifically for each dog, their orders need to be separately added to your cart.
I'm going away, can you deliver to a different location?

Yes, as long as it is an area we deliver to.
Can you deliver to my dog sitter?

Yes, as long as they're in an area we deliver to.
How do I contact ilume?

You can reach us at help@ilumefreshmeals.com.au or (03) 8400 4476 and we'll get back to you as soon as we can.
How much is ilume?

ilume meals and prices are specific to your dog and their needs.
Head to ilumefreshmeals.com.au to choose meals and see the price for your dog.
Place your question or heading here

Here you can place an explanation or answer to the question.
Where is ilume sold?

The ilume website is the only place you can buy ilume at present.
Is ilume an Australian company?

Yes we are.
Our ingredients are sourced locally, our kitchen and office are based in Melbourne, and we're owned by a private Melbourne family.
What is your refund policy?

ilume has a 28-day Total Happiness guarantee.
We are so sure your dog will love ilume we let you try it risk free.
Although, if you're not completely happy please reach out and we'll assist you.
How do I apply my discount code / gift voucher?

You can enter your discount code or voucher number at the checkout.
Can I change my credit card details?

Reach out and we'll help you update your details
Is the packaging recyclable?

Some packaging can be recycled or dropped into a REDcycle bin.
We are continually working on ways to improve our packaging so it is good for the environment as well as protecting the freshness and integrity of the meals.
If I only order ilume breakfast, how much do I feed for dinner?

We can advise the caloric intake for your dog, so you can fulfil their needs with supplemented meals.
Simply reach out and we can assist you.
What if I want a calorie restricted diet for my dog?

Simply reach out and we'll help you calculate your dogs caloric intake and suggest suitable meals.
Why do dogs need essential amino acids?

Essential amino acids are the amino acids that dogs cannot produce and can only be obtained through animal protein in their diet. Dogs require a total of 10 essential amino acids in their diet to carry out essential pysiological functions such as the production of taurine which is required for optimal cardiovascular health. At Ilume, we use high quality animal proteins that contain high levels of essential amino acids that are highly digestible and bioavailable.
Can my dog eat a vegan diet?

Research has found that plant-based diets may be deficient in some critical nutrients such as essential amino acids and so are often nutritionally incomplete and imbalanced. For this reason some countries have passed laws making it illegal to feed dogs plant based meals exclusively.
Although plant-based ingredients can be used to meet quantitative nutritional levels in dogs, they are still qualitatively inferior to animal-proteins (e.g. meat). That's why ilume uses high quality animal proteins in our food.